Affordable apartments for those living with mental illness.
Fellowship Housing manages three multi-unit buildings that provide facility-based subsidies in both individual and shared units. Funding for these projects has been granted under HUD's Section 811 program, which restricts tenants to those living with mental illness and who have very low income.
Our subsidized apartments are our most affordable housing option. Each tenant pays thirty percent of their income for rent and all utilities are included. The buildings are conveniently located in neighborhoods – all close to shopping, services and public transportation.
Our staff work with tenants and assist them with common tasks such as income verification, lease agreements, rental payments, and maintenance requests. In addition, tenants may be eligible to receive Outreach Services for additional assistance in maintaining and improving skills for living within the community, while managing their illness.
GIVE
Tenants in subsidized housing are:
Responsible for paying rent, security deposit, telephone, Internet, cable TV, as well as purchasing City of Concord trash disposal bags
Required to sign a lease agreement and adhere to the lease terms
Required to keep their unit in a decent, sanitary condition
Expected to notify Fellowship Housing staff in the event of a maintenance concern
Welcome to stay in their units as long as they are meeting the conditions of their lease agreement and remain otherwise eligible for the project
Subsidized Housing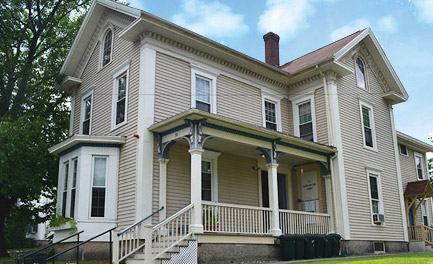 Washington Court
70 Washington Street, Concord, NH
Opened: 1998
Total Units: 6
Efficiency Units: 3
One Bedroom Units: 2
Handicap Accessible Units: 1
Total Bedrooms: 8
Capacity: 8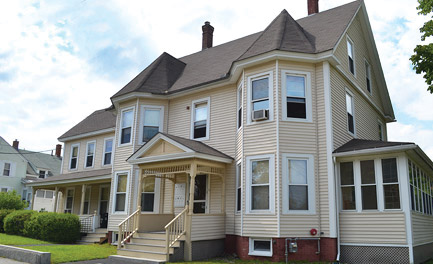 Fellowship Apartments
12 Allison Street, Concord NH
Opened: 1993
Total Units: 6
One Bedroom Units: 2
Handicap Accessible Units: 1
Total Bedrooms: 12
Capacity: 12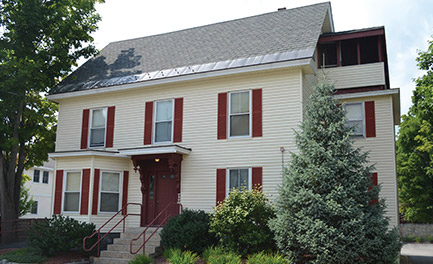 Fayette Street Project
22 Fayette Street, Concord, NH
Opened: 2004
Total Units: 5
One Bedroom Units: 3
Handicap Accessible Units: 1
Total Bedrooms: 7
Capacity: 7