Fellowship House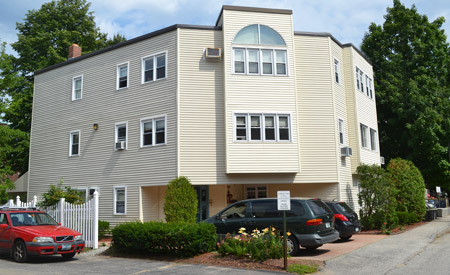 Fellowship House, often called "the group home", is home to twelve adults who receive 24/7 support as they work towards independent living.
Prior to moving in each resident undergoes an individual assessment to ensure this location best meets their needs, interests and abilities. Upon move in goals are established by our staff in conjunction with the individual's treatment team through the local community mental health center, to help create a plan of action for growth and self-improvement.
Residents have their own private room and share common areas such as bathrooms, a kitchen, a dining room, a game room and a living room. Residents prepare their own breakfast and lunch and with help from staff, family style dinners. Monthly rent and room and board fees apply.
Building strong skills for everyday living is key at Fellowship House. This includes learning to recognize and manage the symptoms of their illnesses, which helps in the prevention of relapses that may require more restrictive living conditions and/or hospitalization. These skills include the upkeep of their private room as well as contributing to the general housekeeping of the common areas. In addition, residents are encouraged to work towards achieving their individual goals and are expected to adhere to the routines prescribed to them by their physician. When needed, our staff is there to assist in maintaining a consistent schedule – which aids in the transition to greater independence.
When a resident is ready for more independent housing, our staff will assist them, with the help of their case manager, in finding a suitable solution – often within one of our "independent living" residences. During this transition, the resident may still require some staff support. Our Outreach Services staff are there to help with this transition and offer assistance to the resident as they embrace their new routine. Residents who have "graduated" from Fellowship House are always welcomed to join us for daily dinners and/or celebrations.
Fellowship House is a Housing and Urban Development (HUD) Demonstration 202/8 Project that opened in 1984. It is licensed and certified through the New Hampshire Department of Health and Human Services.
Please be sure to check our eligibility requirements.
GIVE
Community Residence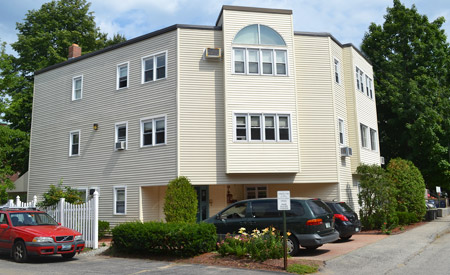 Fellowship House
11 Chesley Street, Concord, NH
Opened: 1984
Handicap Accessible Units: 1
Total Bedrooms: 12
Capacity: 12